Christmas Website Giveaway
1st December 2020
—
We are giving away a high-quality bespoke website design & build which would normally cost £1,500.00! We're also throwing in 1 year of free website hosting and if you don't have a domain, we'll register .com or .co.uk domain of your choosing for 1 year.
This website would be ideal for small businesses, hobbies or institutions that want to advertise their services or showcase their work online in a professional manner.
Website Features
High-quality bespoke website design catered to your brand or preferences
Responsive website which works on all modern devices
Content Management System (CMS) to control all the content and images on the website with ease
News & Blog system with sharing functionality
Enquiry form for general business contact
Licensed stock photography throughout where required
Premium website hosting on dedicated hardware & free website security certificate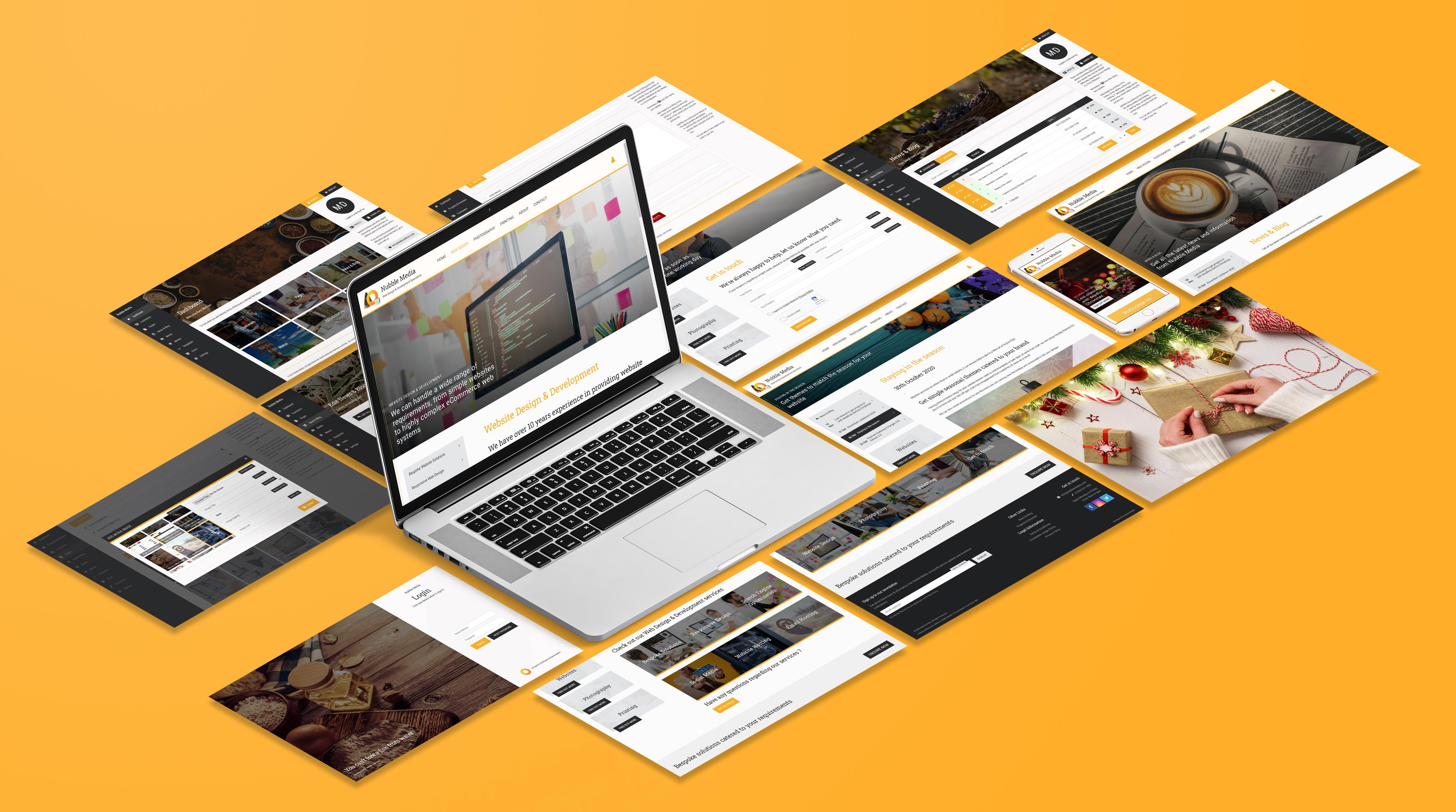 If you require an eCommerce website or a website with a lot of functionality, we are happy to use the value of this giveaway in conjunction with a quoted website design, please feel free to contact us for more details info@nubblemedia.com.
Requirements
Have an established business, hobby or institution that you would like a website designed for
You or your business must be based in Yeovil, Somerset or a nearby village
Sign up on or before 21st December 2020
How to sign up
Like the Nubble Media Facebook page
Publicly share our post on Facebook
Comment or send a direct message to Nubble Media with your business, hobby or institution name
After we receive your comment/message, we will do a check to see if you meet the requirements, if you have signed up correctly, we will then confirm your entry into the giveaway.
If you do not have a current website or social media page, please feel free to send us anything that can prove you were operating prior to the announcement of this giveaway.
Why are we doing this giveaway
Nubble Media was started up this year, while we have managed to do relatively well despite everything going on in the world, connecting to new clients has been a challenge.
We are looking to increase our social presence, as well as gauge how much potential business there is locally for people wanting a brand-new website design.
We are confident in our abilities to produce a top-quality website design catered to your requirements, we're also aware of just how many businesses could benefit from this service, our hope is that a number of people in the local area want to enter and engage with the business in the long term, the latter not being a requirement to enter.
Giveaway Terms & Conditions
You must be over 18 and a legal resident of the United Kingdom to enter
Businesses offering website design (including affiliates, directors, shareholders and employees of) are ineligible for entry
This giveaway cannot be gifted to another person or re-sold after winning
You must meet all the giveaway requirements and your sign up must be valid on the day of the draw to participate
If applying on behalf of a business, you must have full authority within the business to modify or change your company website, ideally you should be the owner or a director of the business
One entry per person
Multiple sign-ups for the same business, hobby or institution will not be eligible to enter
Your evidence of being an established business, hobby or institution must be dateable to before the date on this giveaway
Changing your business after this draw has been completed to another business that was registered in the same draw will invalidate your prize
Any attempt to interfere with the outcome of the draw will disqualify you
If you require a domain name, the domain name must not already be registered
At no point can this giveaway be redeemed for cash
Nubble Media reserves the right to reject any entry if foul play is suspected
Our normal Terms & Conditions and Acceptable Usage Policy apply where applicable
The winner will be determined by a random number generator using an entry number provided upon successful sign up
Draw will take place on 23rd December 2020 and winner announced on 24th December 2020
Please feel free to get in touch if you have any questions
Click the button below to contact us or email us info@nubblemedia.com.